Following their article on bisexuality in Square Peg 14, issue 17 (published some time after June 1987[1]A THT ad elsewhere in it mentions the level of HIV infection as of June 1987.) had something in its news pages on the 5th National Conference on Bisexuality[2]BiCon 5, but this was two years before the first one to be called 'BiCon'. that was to happen in Edinburgh during mid-October.
Note the line welcoming "feminist transsexuals to women-only workshops"!
Alongside assorted art, Square Peg 17 also had one of the most erotic short stories I've ever read, Chrissy by Fi Craig; a look at the bathrooms of six LGBT people; a look at the films of Barbara Hammer and the recently deceased Curt McDowell; some photos of sex involving several women ("In issue 11 we talked about it, in issue 14 we read about it, in this issue we deliver it"); Manchester as England's second city; some photos of sex involving two or more men (probably); a look at pre-Aids gay porn stories; homo-eroticism in Italian cannibal movies; an interview with Roz Kaveney; a look at Aids in the USA; a Prague travelogue, then behind the 'Iron Curtain'.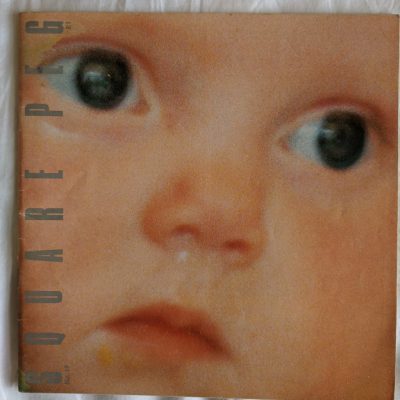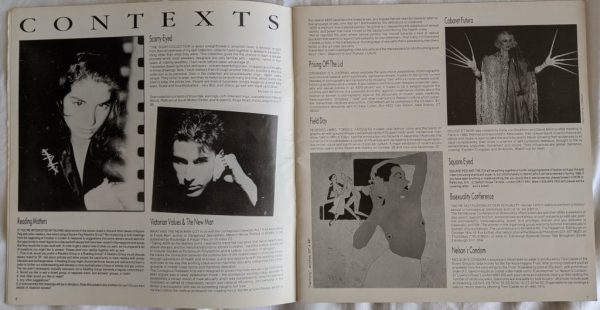 ---
Bisexuality Conference
"WE'RE NOT PLAYING AT OUR SEXUALITY; we can't trim it neatly to conform to heterosexual or homosexual stereotype and nor do we want to."
The 5th National Conference on Bisexuality offers bisexuals and their allies a weekend of discussion; support and fun; and promises workshops on such subjects as safe sex; positive pornography; heterosexuality, power and privilege; lesbian and gay attitudes to bisexuals; and SM. The women in the organising group welcome feminist transsexuals to women-only workshops. The conference is to be held at 60, The Pleasance, Edinburgh[3]Owned by the University of Edinburgh, the Pleasance was also the venue for 1985's 'Bisexuality and the Politics of Sex' conference – what we'd now call BiCon 3. on October 16 to 18. For further information phone the Bisexual Phoneline[4]The use of 'the' is more evidence that the London Bisexual Helpline started later in 1987. (031-557 3620) on Thursdays 7:30-9:30pm, or write to: Edinburgh Bisexual Group, 58a Broughton Street, Edinburgh EH1 3SA.
---