Outright was a free community newspaper in the East Midlands – it started life in February 1990 as 'Outright: Gay Freesheet for the East Midlands', and became '.. For Gays and Lesbians in Central England' by November 1992.
By issue 43 in November 1993, it was '.. For Gays Lesbians and Bisexuals in Central England' and in the same issue carried the following story about the recent BiCon 11 in Nottingham: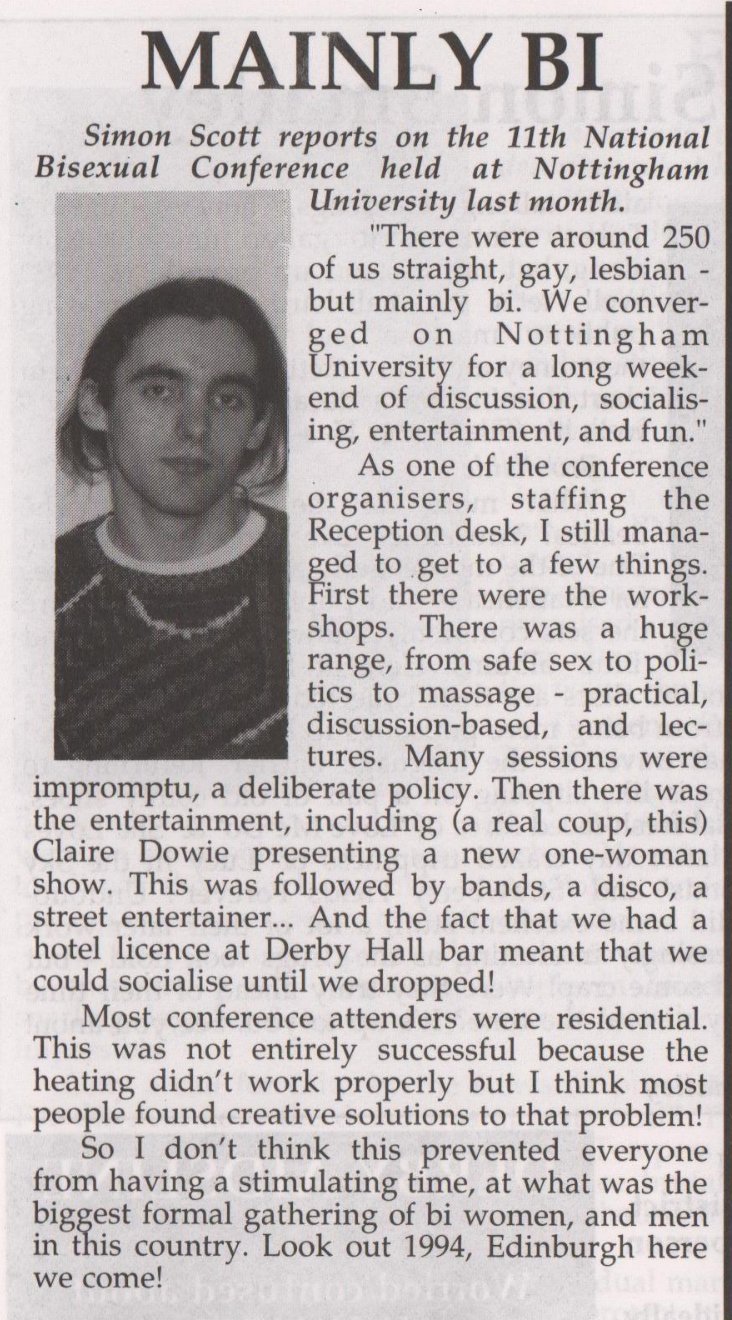 (HTML version of the text on the BiCon website.)
Outright dropped the '.. in Central England' bit of its subheading September 1995. Its last issue was #89 in October 1997.
Its archive is at The Sparrows Nest.